By Ronan Henderson
In a year that featured plenty of draft day studs like Todd Gurley and waiver wire gods like Phillip Lindsay, it's safe to say that the 2018 fantasy football season was like no other. The one interesting element about fantasy football is that you really only gain confidence from your weekly projections, which often don't mean a lot. What it really comes down to is an owner's ability to use their gut and make the right call. This past season left many owners forced to take gambles due to the shortage of reliable tight ends in the league. With the injury plague early on with players like Delanie Walker and Greg Olsen, and bust draft picks like Jimmy Graham, many were left scavenging the waiver wire. On the other hand, those who took a gamble on George Kittle (led TE in receiving yards) or Eric Ebron met with a pleasant surprise as they both enjoyed breakout campaigns this year.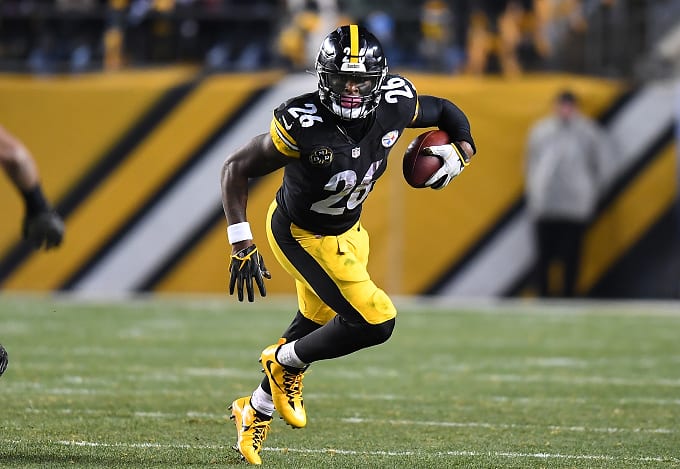 Another interesting element this season was the holdout of Le'veon Bell. Many owners, myself included, were left without our first round pick for the entire season. While some see this as the fall of Bell, others see it as the rise of James Conner. This past season featured other running backs breaking out such as favored rookie of the year candidate Saquon Barkley, Nick Chubb, Phillip Lindsay, Sony Michel, and Gus Johnson. While these young players made a big splash in the league, some veterans continued their dominance. Gurley had an immaculate campaign, as did Alvin Kamara, Melvin Gordon, Christian McCaffrey, Ezekiel Elliott, and even Super Bowl LI hero James White. It was also interesting to see backs like Adrian Peterson turn back Father Time to have a 1,000-yard campaign even at age 33. One of the most frustrating players to watch this year was Derrick Henry, who was just horrid for the the first 13 weeks of the season, only to average 33.6 points per game in the fantasy football playoffs.
As we make our way over to the wide receiver category, it would be a sin not to mention the greatness of Tyreek Hill this season. The speedy receiver led all wideouts in fantasy points this season, finishing with 346.26 points. When it comes to receivers in the NFL, there is always a strong consistency among the top dogs. That was no different this year, as Deandre Hopkins, Antonio Brown, Davante Adams, Julio Jones, Michael Thomas, Adam Thielen, and JuJu Smith-Schuster all had dominant seasons at the position. As far as breakouts go, Tyler Boyd, rookie receiver Calvin Ridley, and Mike Williams all played huge roles for fantasy teams down the stretch. It was also nice to see Larry Fitzgerald turn his season around after a tough start in what may have been his last season in the NFL.
Moving on to the quarterbacks, there is simply one name that needs to be said: Patrick Mahomes. The stud player, in just his second year, led all of fantasy football in scoring with an absurd 434.08 points. To put that into perspective, the next highest point total of the season was 390.8 points scored by Saquon Barkley. While it's obvious that Mahomes has locked up MVP this season, other play callers that really thrived this year in fantasy included Matt Ryan, Ben Roethlisberger, Andrew Luck, Jared Goff, Drew Brees, and Deshaun Watson. I know most of the readers must be wondering "where's Tom Brady?" but in reality he did not have an outstanding fantasy football season. We still love you, Tom! This season featured several breakout rookies playing at an elite level, including Baker Mayfield, Lamar Jackson, and Josh Allen. As some players soared this season, we also saw some who bombed, with Ryan Fitzpatrick as a prime example. "Fitzmagic" was the leading scorer in fantasy points for the first three weeks of the season, only to get benched for Jameis Winston and virtually lose all value. Another quarterback who suffered from a benching this year was Joe Flacco, a stable QB2 for most of the season before Lamar Jackson was handed the reigns. The quarterbacks certainly did their part for owners this year, with 28 finishing inside the top 100 in season point totals.
As far as next year goes, my advice to owners is to go after running backs early and often in your fantasy drafts. Running backs have become a huge part of the passing offense in the NFL in recent years. I also recommend owners draft a TE early on because, in today's NFL, there is the elite tight ends, then 80 feet of pure mediocrity at best, followed by inconsistency at its finest. Overall, if  your fantasy season didn't go your way, don't get down on yourself, get smarter. While injuries are unpredictable, you still should be able to get a general feel for what a solid playoff contender team should look like. Just always  remember, you're only as good as your next team, not your last.
featured image from Sportingnews.com